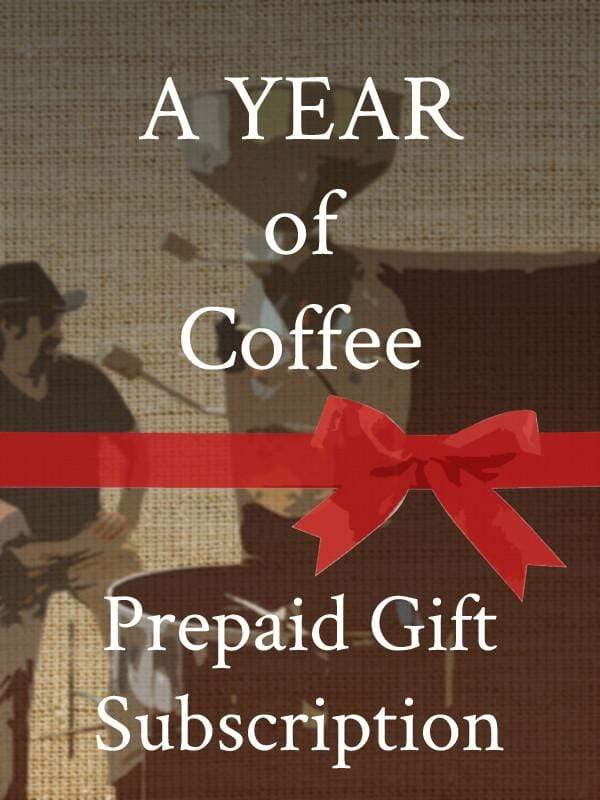 Give A Year of Coffee - Prepaid
Give the gift of coffee!
Wish someone a Happy Birthday or a Very Merry Unbirthday, say Thanks, or show them how great you think they are by sending your favorite coffee for a whole year.
Types
Regular: two pounds of regular coffee
Half Caf: one pound each of regular and decaf
Decaf: Two Pounds of Decaf
Billing
You will be billed once for twelve shipments of coffee.
Making Changes
Your recipient may contact us at any time to change the type and grind of their coffee. The subscription will be listed under the name on the shipping address.
---
Share this Product